Hello, I hope you have had a good week. I took time off from my job this week and treated myself to a 5 day handbuilding animals and people in clay course with Marie Prett at the Singing Soul Gallery  in Cranbrook, Kent. The course was brilliant, 5 whole days of learning new things, making new things and watching Marie's brilliant demonstrations. I promise to show you pictures of my creations once they are fired. Marie runs the course twice a year and the next one is in September, I think there may still be a couple of places available.
I have also delivered fish, birds, sheep and lots of other creations to The Cicada House ready for Brighton Open Houses that starts next weekend.
I have spent quite a bit of time in my car travelling to and from the course this week so have had plenty of time to listen to my playlist. Record of the week is 'Disco Compilation' by Serafina Seer
https://m.youtube.com/watch?v=TZ7w5lxaKTQ 
'Treat of the week' was a very tasty homemande blueberry, almond and chocolate cake, mmm.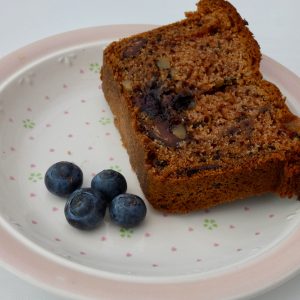 I have also been very spoiled in the four legged friend department too. I met and spent time with the very gorgeous Manny whilst on the course, and have beautiful Bertie on holiday and keeping me company at home.
Manny
Bertie
This weeks crush of the week is super talented artist Marie Prett 
Until next Sunday