Hello there,
Happiest of New Year to you.
I seem to have forgotten to do a post in December, it all went so fast that before I knew it Christmas happened and then it was too late.
I enjoyed taking part in some wonderful fairs and events and met some great people and very talented makers. I hope that you received something handmade that has made you smile, if you did please feel free to share in the comments.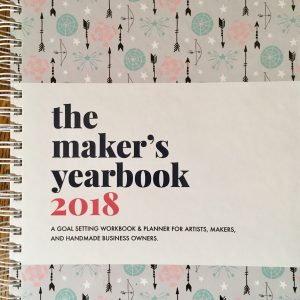 I haven't quite got my makers hat on just yet, it takes me a good few weeks to start to get busy with it again. In the meantime I treated myself to the Makers Yearbook and hope that by setting out my goals for the year i'll be able to show you some of my creations in the next Sunday Studio post, or you can follow me on Facebook and or Instagram.
My record of the month is 'I Was a Fool' by Sunflower Bean. I used to be able to spin on my head like the man in the video, not any more though.
I'm sure you can imagine that I completely over indulged with cakes and treats in December. I was planning on having a cake free January, but I decided against it. My latest treat were these homemade cocunut macaroons. Check out my amazing new (upside down) flying geese plate.
January has started well for getting out and about for long walks and fresh air as I have Bailey my four legged friend here on his holiday.
I had hoped to do a round up of all 2017 'crushes' but as I didn't do a post in December, I first wanted to share my Decembers 'crush'…
Kate of Oh Someday Jewellery makes gorgeous meaningful easy to wear pieces and I am delighted to own one of her stunning albatross necklaces that I absolutely adore.
I'll be back sometime in February when I may well have mastered spinning on my head like back in the 80's.
Over and out.
x