It's been so sunny and warm this weekend so I set myself up at the garden table. I managed to get quite a bit of glazing done and have even loaded the kiln again for my first glaze firing of the year!
I have the new Elbow album, it's very good and I could pick a few songs as my record of the week, but rules are rules and I'm only allowed one, so this weeks 'Record of the week' is 'Magnificent (She Says)
'Treat' of the week tasted better than it looks. Homemade blueberry and rasberry (square) muffin.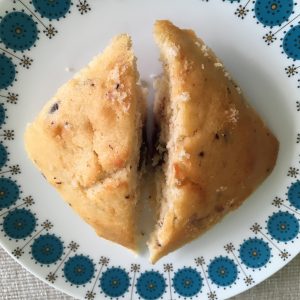 Lovely Duchess is still here on her holiday, she is great company.
My 'Crush' of the week is ceramicist Sarah Saunders, I love what she does. If  you are not familiar with her work, take a look, her characters are fantastic
www.sarahsaudersceramics.co.uk